Welcome to the website of the Annual of Sofia University -
Faculty of Physics!
The Annual of Sofia University "St. Kliment Ohridski" is the oldest Bulgarian scientific journal founded in 1904. Read more about the history here
The Annual is published annually in separate series designated to the respective Faculties. Only original research (articles, monographs, literature reviews, etc.) not under consideration in other publishing venues are legible for publication in the Annual. The printing is free of charge.
Some editions of the Annual could be found in the online catalogue of the Sofia University St. Kliment Ohridski Library. To search the catalogue - here.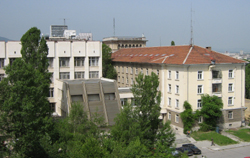 If you would like to publish an article: